hashd al-shaabi (PMF)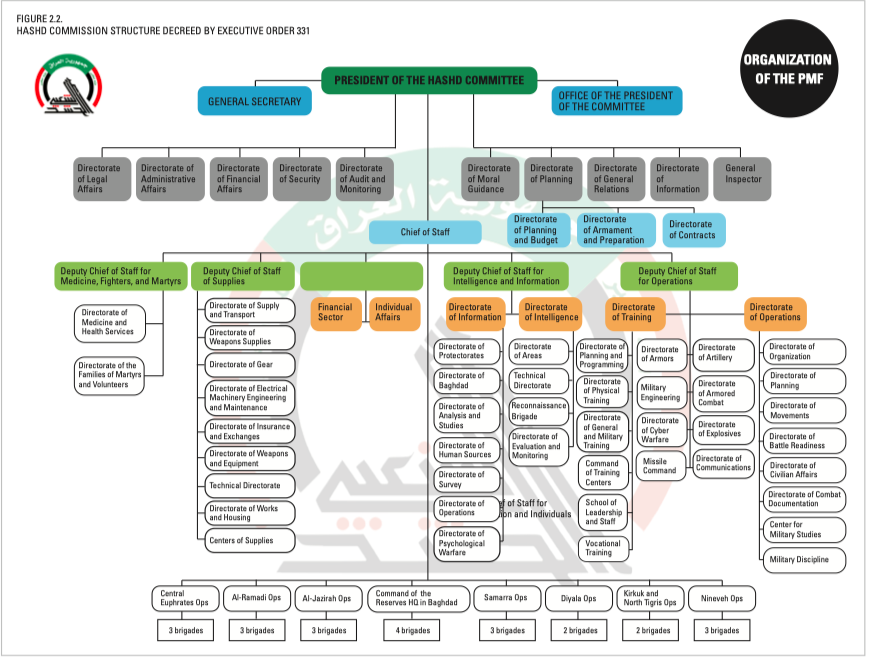 4 Brigades Loyal to Sistani Fall Under PM Command
April 22, 2020
A letter published on Iraqi state media, addressed to the head of the PMF, a predominantly Shiite network of around 60 paramilitaries, says that four brigades will fall under the "command and management" of the commander-in-chief of the armed forces– a role Abdul-Mahdi currently occupies as caretaker prime minister – and not under the direct command of the PMF board.
The four brigades include the 2nd, 11th, 26th, and 44th brigades of the PMF, which are all loyal to Iraq's highest Shiite religious authority, Grand Ayatollah Ali al-Sistani, and not under the influence of Tehran.
Brigade 30
Attempted to be removed from the Nineveh plain by Mahdi but failed
Brigade 53 - Liwa Hussain
Liwa Hussain lead by Sayyid Mukhtar al-Musawi, a Turkmen from tel afar
Currently (2021) lead by Ali Alush is linked to the badr brigades, and is also from Te Afar
TMF
Burgers
Most burger joints are run by the PMF? A starbucks knockoff is definitely affilated with the PMF, but what about the burger joint?